2023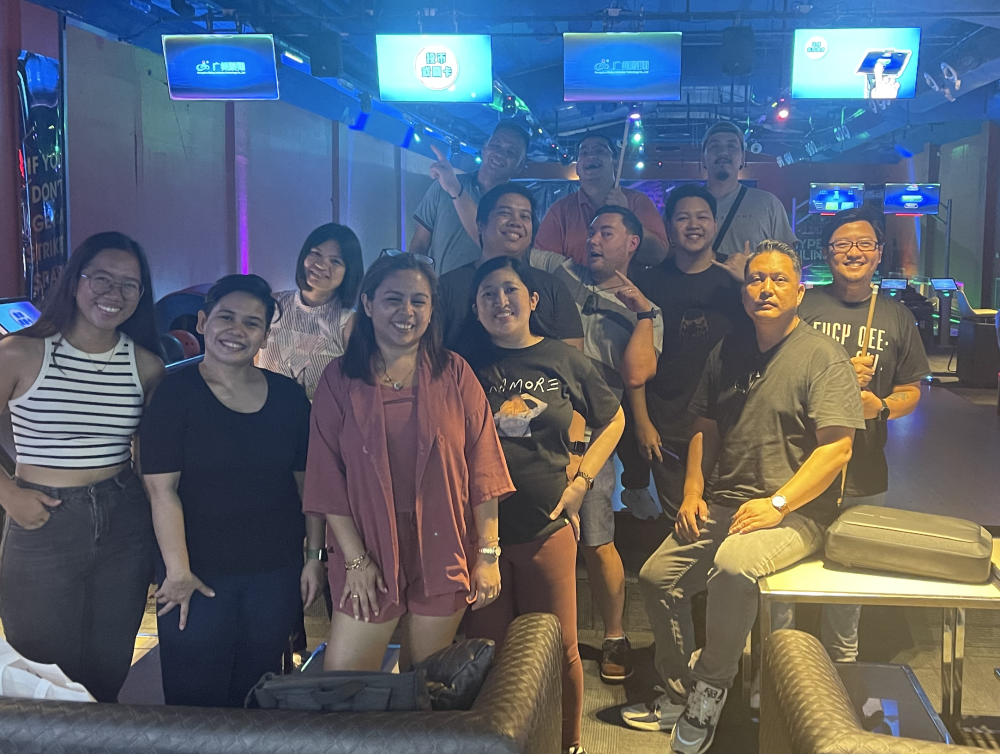 2023
2023 is the year Web Wonks started to make real waves, in New Zealand, in the Philippines and in the United States. After years of planning and hard work, we launched our second full strength studio in Houston, Texas.
Even cooler than growing our international reach, is the maturity of the solutions we offer. In the early days it was a hard slog to create all the intellectual property we take for granted now, in fact many people dismissed it as a waste of time. Oh how wrong they were!
With the rise of AI and copilots, our decision to build the backbone of our company on the Microsoft stack has paid dividends! Our attention is now turning to developing internal AI to create a more productive workflow, but watch this space, we may even be able to offer AI services to our clients too!
See Our Company LinkedIn Page
2022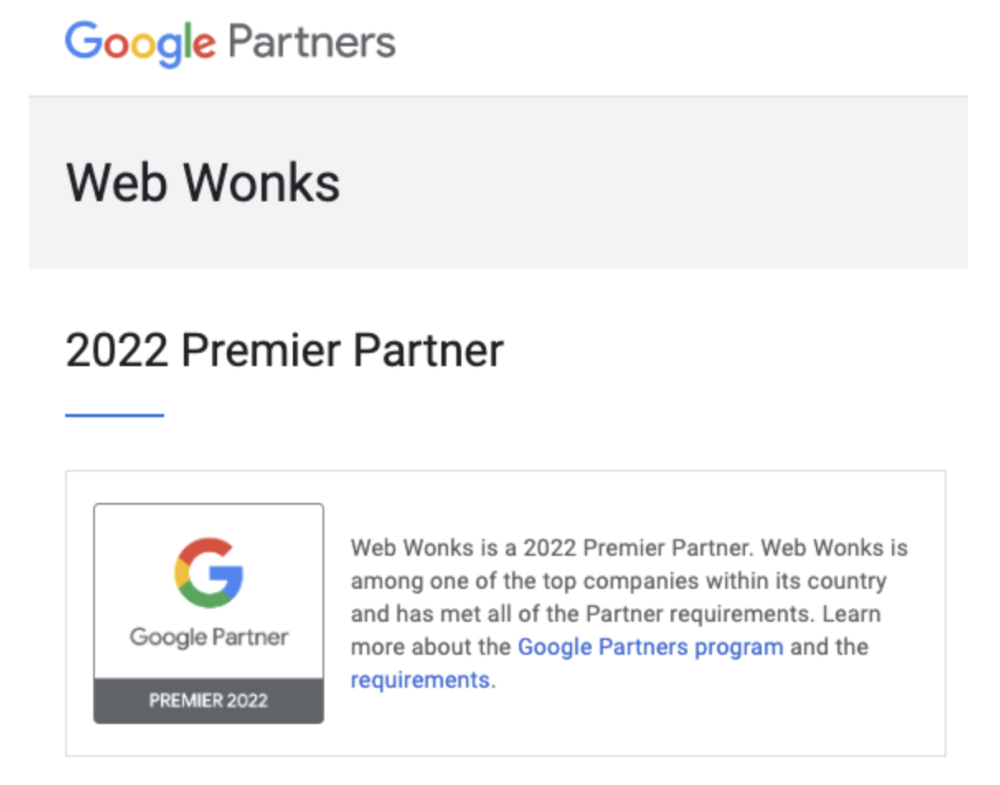 2022
Another big year under our belt! Web Wonks was the number one provider to the Activate Auckland funding program and we helped over 250 companies grow online in 2022 - at one point, we were looking after over 325 clients per month. We are now servicing 160-170 paid monthly clients. . .
Our board and management team were fully enshrined in the company fabric, taking the total team to over 30 people.
We introduced a new flagship product, Server Side Tagging (SST), as well as an update to GA4 tasks and Google Performance Max.
We were once again a Google Premier Partner too :)
Our Google Partner Status
2021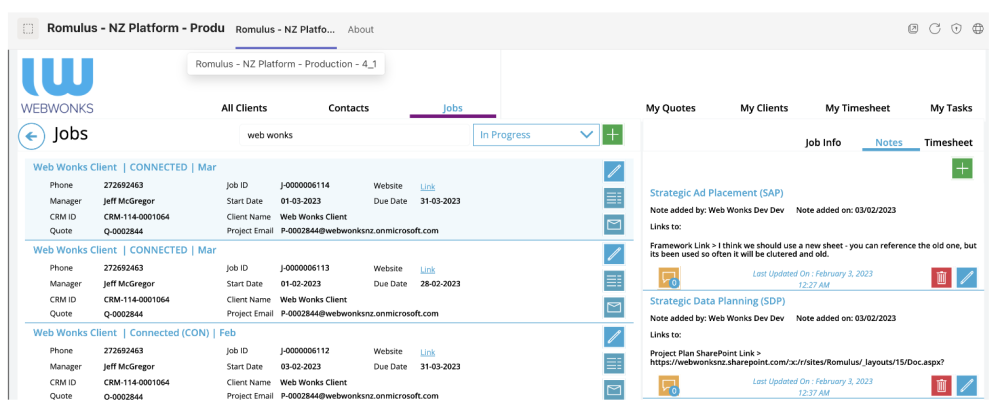 2021
2021 was a big year for our internal growth. We had started the year with a 24 month plan to develop our own internal workflow structure - this was expected to cost around $250,000. . .
Instead, we went live with our Romulus platform 4 months after starting and it only cost $25,000 to get the proof of concept live (it took 24 months and $125,000 to finish).
We grew by 40% again this year and the company is the strongest it has ever been.
The Microsoft Power Platform turbo charged our company and our clients results!
Check Out The Power of The Power Platform!
2020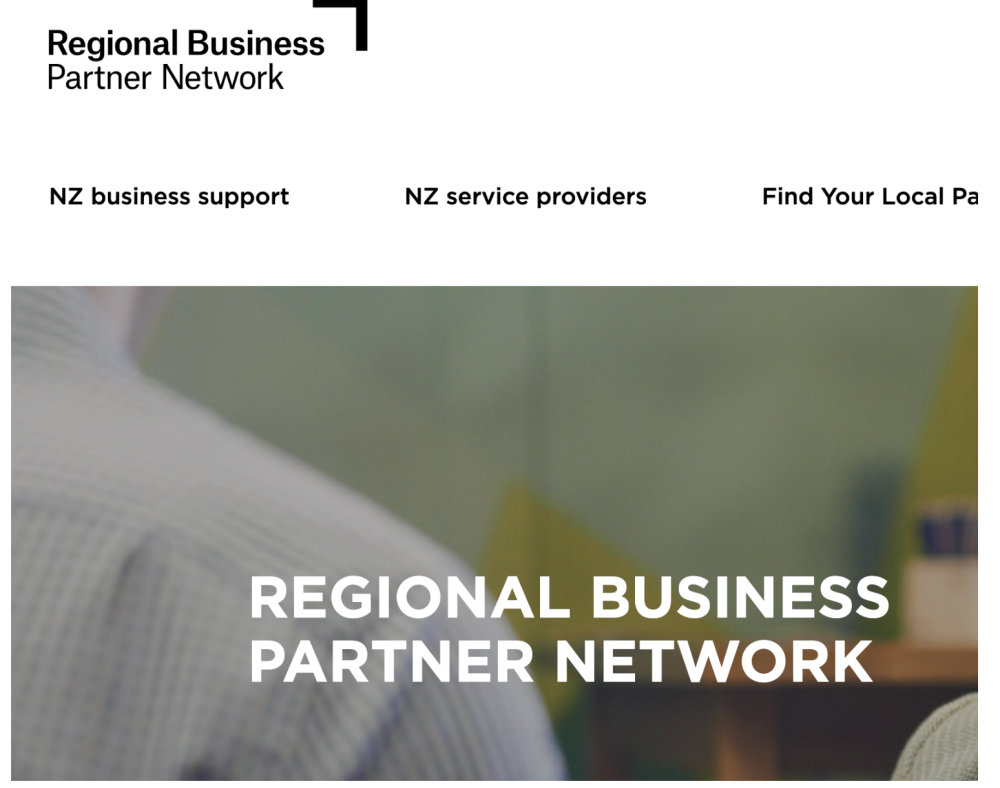 2020
Phew, what to say about 2020? Well, it was as crazy for us, as it was for everyone else. We were so so fortunate to be in a growth industry when the pandemic hit and saw our business grow 40% in 2020. . .
We hit 100 monthly clients under management, a massive milestone and one we are very proud of. Our brand has really grown in strength and is recognised nationally as being the first choice in digital marketing.
We worked with 70 funded clients who were supported by the Regional Business Partner Network.
We are strapped in and ready for the rollercoaster of 2021 to start!
Apply For Business Support (NZ Only)
2019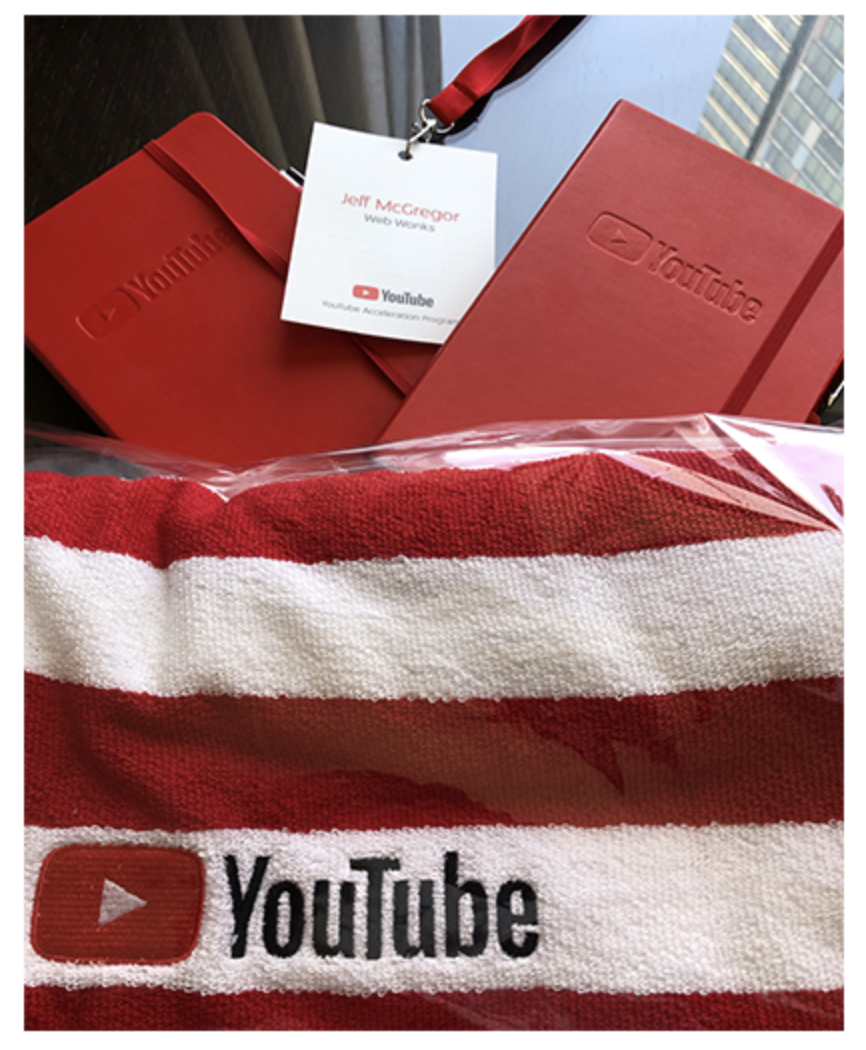 2019
2019 saw a fully resourced team, along with a full project management team in place for the first time in Web Wonks' history. This was particularly exciting for us, as it meant that each job had a person to take care of it, and the CEO could now focus solely on the growth of the company, and develop more ways to impart additional value to our clients. . .
Web Wonks continued to collect large e-commerce/corporate clients, and retain almost 100% of existing clients due to our humble approach of having a good old catch up with our clients on a regular basis, providing genuine insight into the client's web data, packaging this up and delivering it to our clients in a way that is easy to understand, and best of all delivering highly effective results.
2019 was a wonderful year of growth for Web Wonks and the team.
Check Out Our YouTube Channel
2018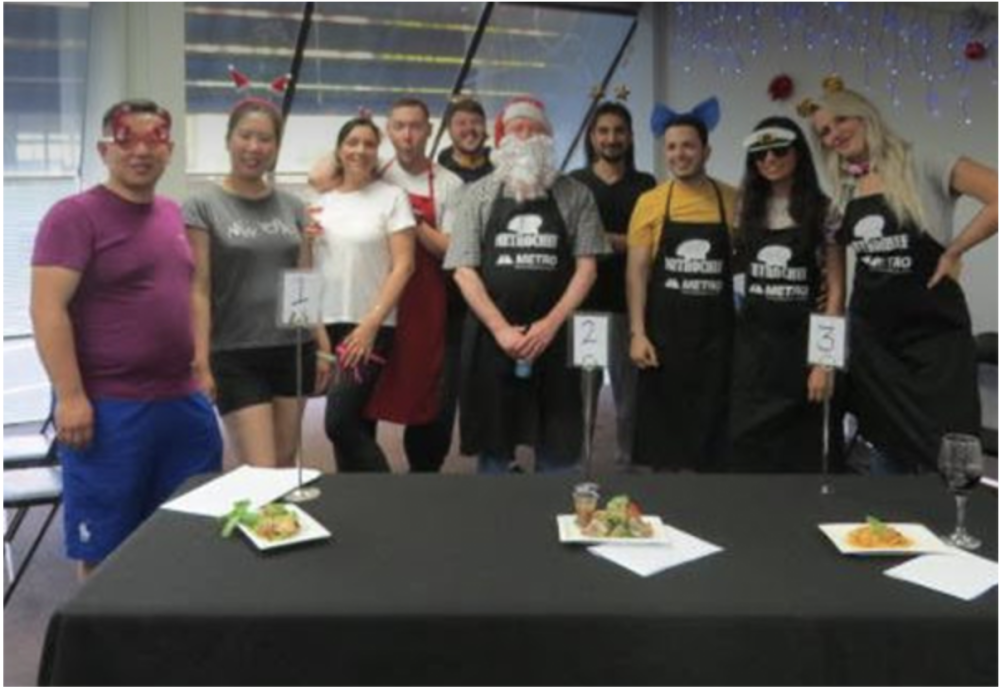 2018
After many years of false starts, 2018 heralded the creation of a full developed Sales (SAL) Team. We have discovered it isn't good enough to have a sharp tongue and a sales pitch, companies respond to real knowledge and a genuine approach. . .
We are fortunate that we don't have crazy sales targets - in fact we are quite mild in our growth ambitions. We simply want to have a good conversation from the outset and that means we take the time to train our sales staff on our flagship DHK product and the other solutions we offer.
We are a pretty good natured bunch and can take the mickey out of one another. Our staff Christmas parties are normally pretty tame affairs, though there are a few dark horses among us.
The catalyst for long term success has been sparked. With clear reporting visibility over all aspects of the company, we are highly productive and deeply experienced in delivering real value to our clients.
2017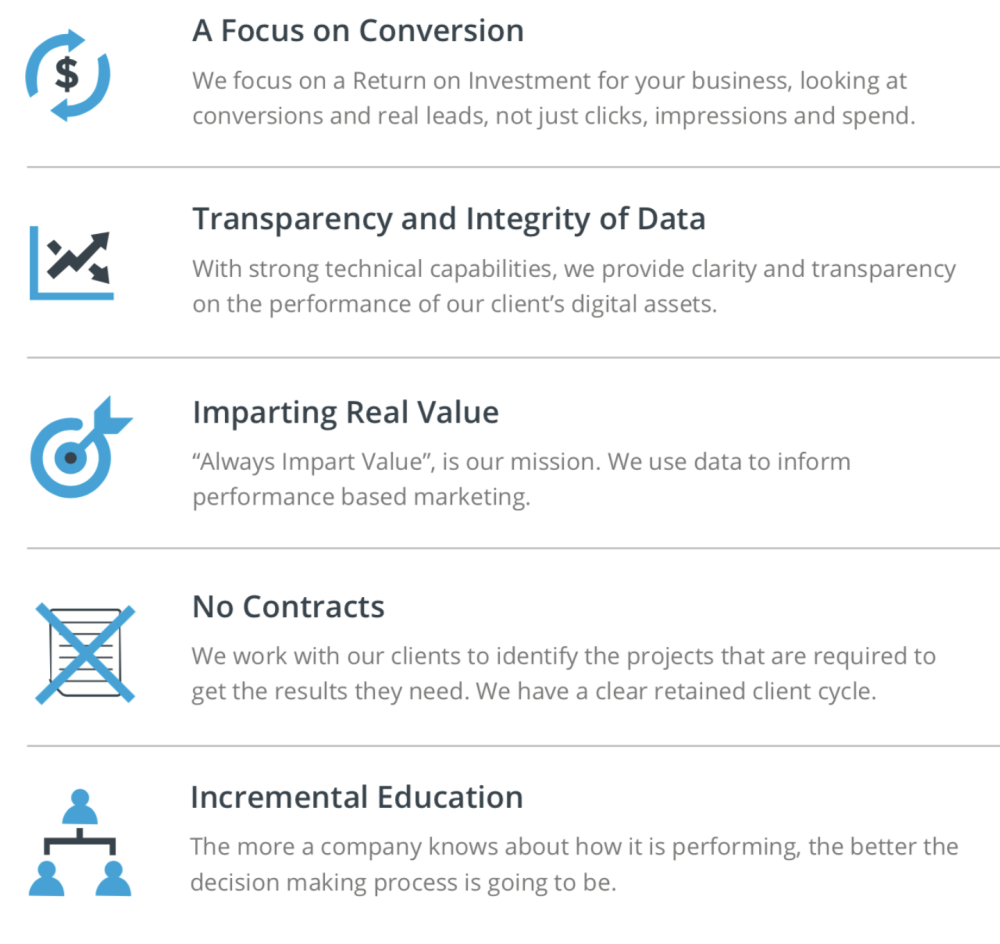 2017
In 2017 the company began the long and slow process of up-skilling our retained client services' team, which has come to be called the Insights (INS) Team. Up until this point our focus had been on geeking out on data and working with all types of businesses. What was missing was a mature approach to taking our clients along for the journey with us. . .
Most of the relationships were held with our CEO / Founder Jeff, which wasn't the best for the company or our clients. We observed how traditional consulting firms managed client relationships and infused those ideas, with a focus 'towards' knowledge transfer and broad education for our clients.
Web Wonks has a complex internal process that reinforces our company motto 'Alway Impart Value'.
These days Jeff has no direct project management and our INS team are independently skilled project / account managers.
2016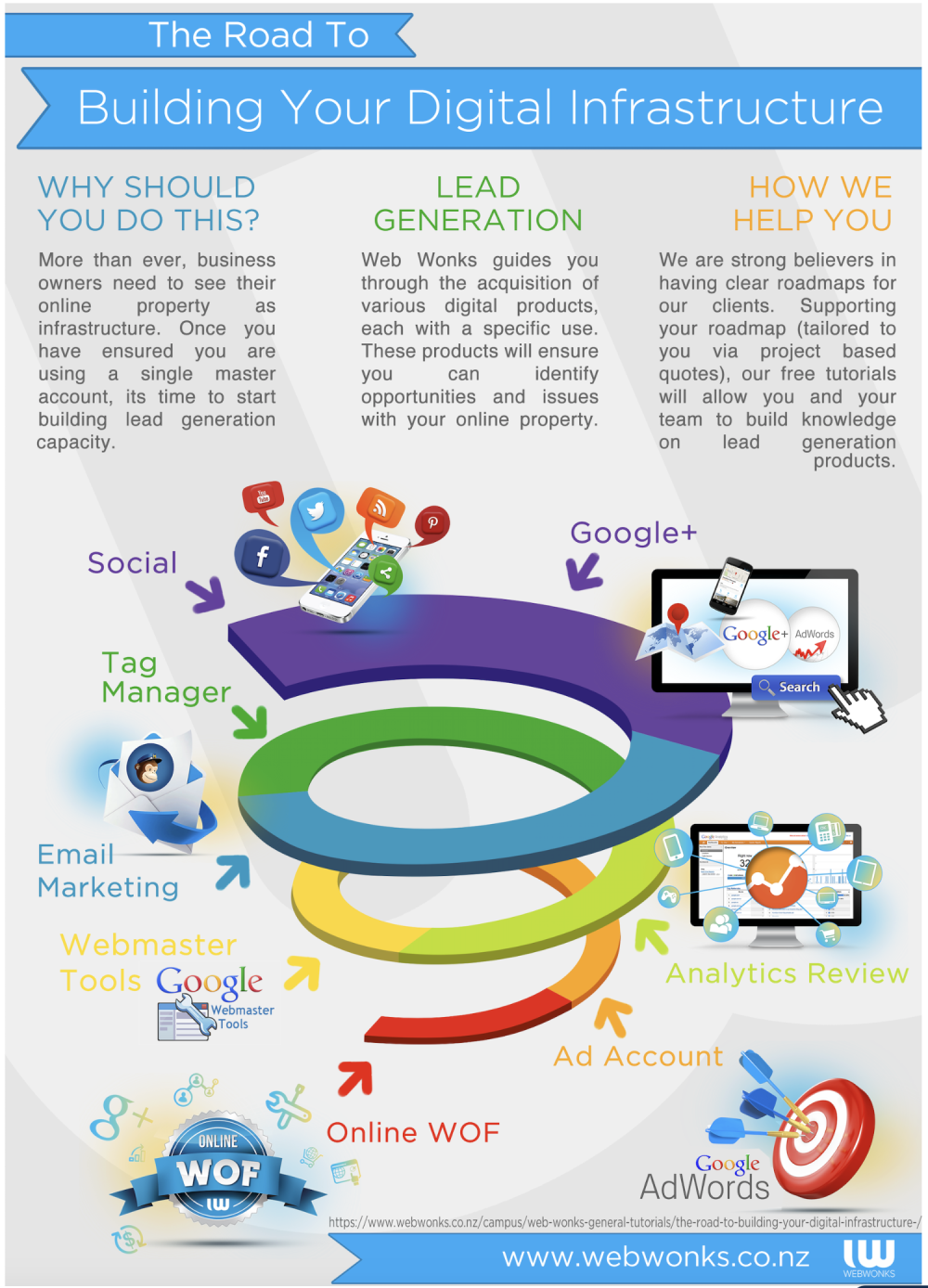 2016
2016 was the year we turned our attention to embedding our internal knowledge about end to end Google solution architecture. With the release of Google Tag Manager and Enhanced Ecommerce for Google Analytics, we started implementing some of the first deep dive retail / web analytics data mining and campaign activation
This was also the year we picked up some large corporate and big box names. With these larger datasets came the ability for us to really start generating BIG results.
As a rule we don't publicly talk about who our clients are. We think bragging about all the companies we have worked with and continue to work with, is trying just a wee bit too hard. Instead every client is our most important client - it's a one to one relationship regardless of size.
2016 saw the evolution of our staff, with long standing staff members moving into new positions, along with the development of smarter internal processes.
2015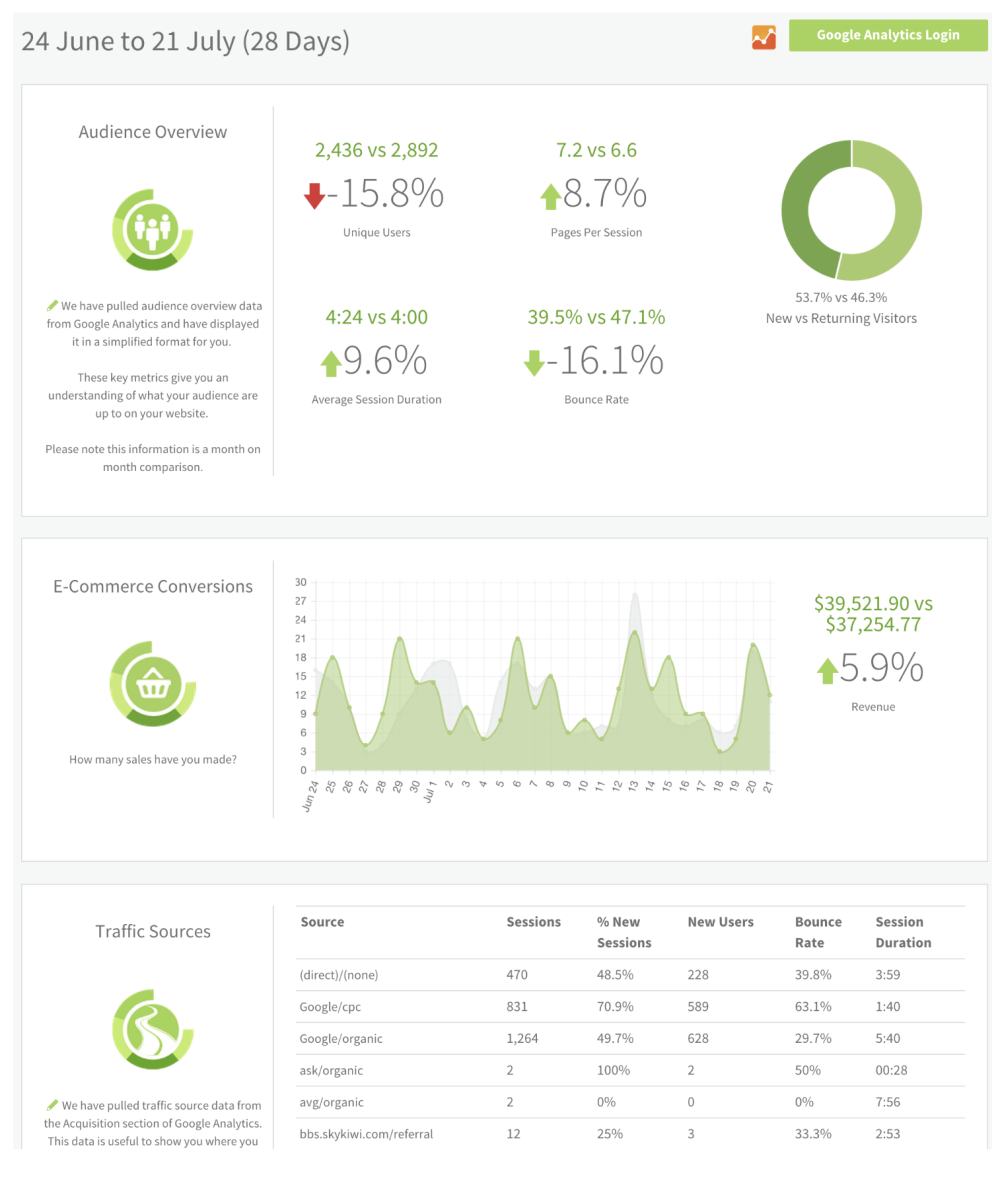 2015
In 2015 we continued to build recognition in the online industry as focussed on conversions and delivering a continually improving service, but suffered from misdirection in planning - a mistake we are proud to acknowledge as a part of our journey, but one that in hindsight had very little chance of success. . .
With our older reporting system not doing what it needed to for our clients, we applied for and were granted funding by Callaghan Innovation (NZ Government agency). This funding equated to roughly 25% of the total investment Web Wonks made into its new venture - My Data Rank.
This platform was designed to pull live data from Google Analytics, Google AdWords, and Google Search Console and display the top 5 issues that needed to be addressed.
You can only laugh at the way life turns out, but Google built the same (far better) product we envisioned (without the ranking part). We now use Google Looker Studio to display clients live data.
Sadly this was a fraught exercise which was seriously underfunded, pressured to deliver results far sooner than would have ever been possible, and generally drained resources from Web Wonks.
The silver lining to the cluster fudge was the clear understanding that Web Wonks is a consulting business, not a software as a solution business.
2014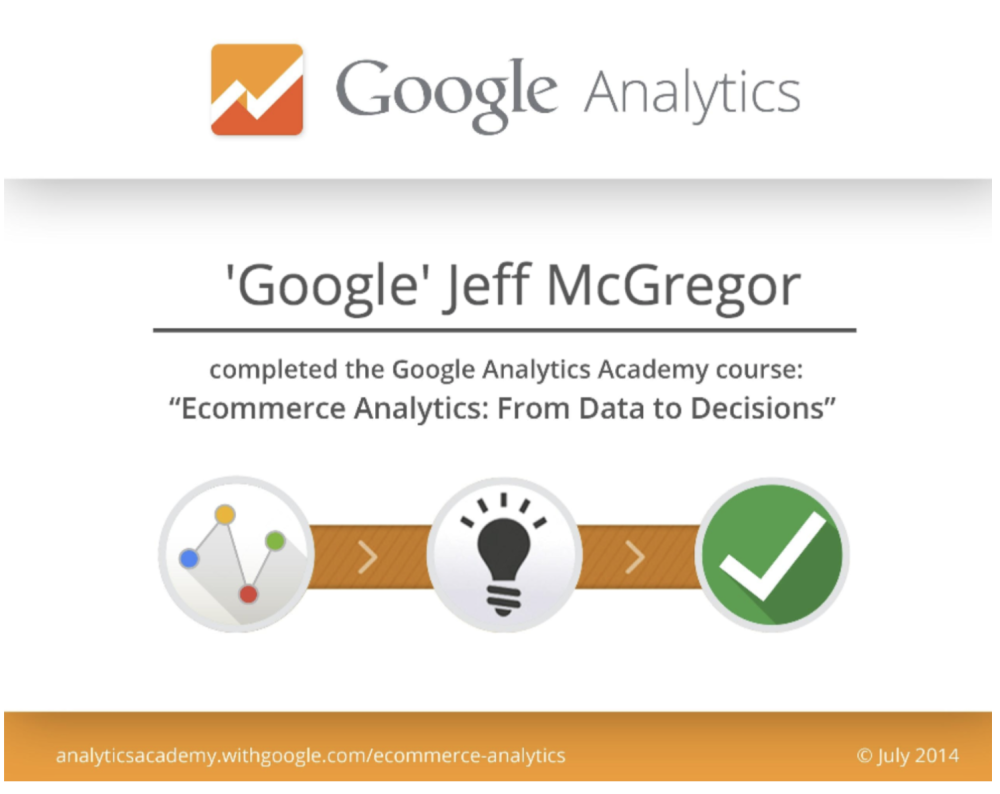 2014
By 2014 the company was enjoying good success with picking up new clients. Our message to the market was starting to be met with open arms - people were looking for a new way of investing into their online brand. . .
We used the capital injection to promote the business and we engaged in a radio campaign and to employ sales staff. The radio ads drove great brand recognition, but the sales staff were below the standard needed to drive the company forward.
Web Wonks is an approved vendor for the Regional Business Partner Network. These are companies who meet certain criteria, and can be granted co funding for solutions designed to grow internal capability.
2013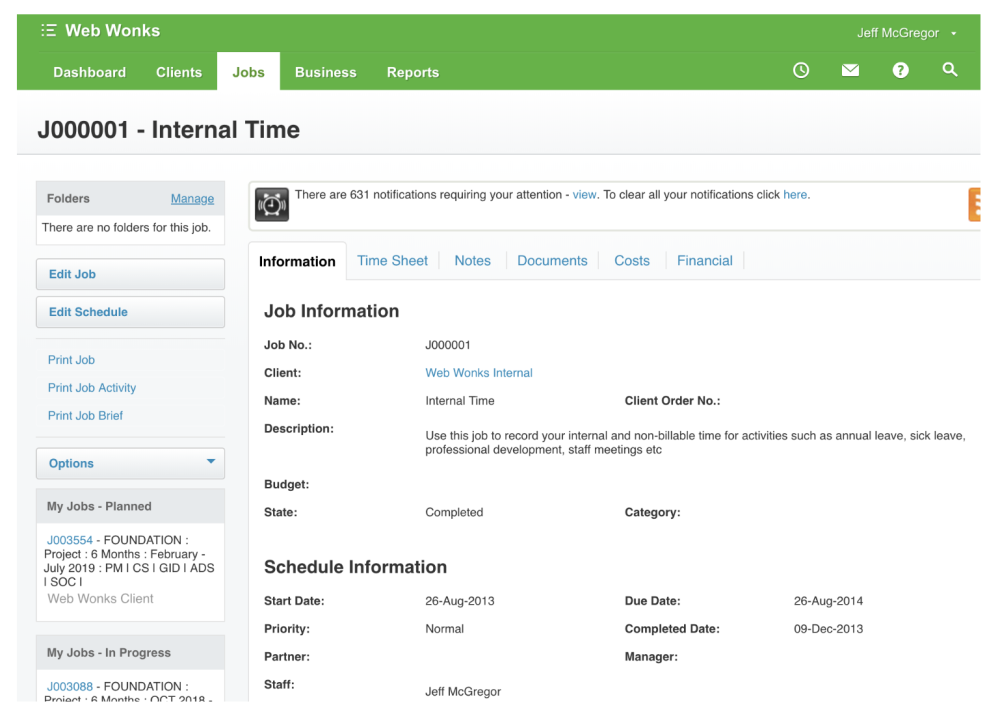 2013
In early 2013 the company was awarded its first funding grant, through ATEED (Auckland Council Agency). We were co-funded $4000 to build an online reporting system, which would allow us to template out content to help educate clients about what we discovered about their data . .
We really started to harness WorkflowMax in 2013 as our team was big enough to require job management that could scale. We have come a long way since those early days and now use Workflow to the MAX!
Almost immediately we realised the reporting platform required API integration into live Google Data for it to really matter to people - this though would have to wait a few more years and cost much more money to realise.
Jeff and Jaye sold 30% of the company to several shareholding groups that year also. This capital injection allowed a move to a bigger premise in Albany and to employ more operations staff.
It was at this time that the hard lesson of selling a solution that people barely understood, became an issue. Compounding matters was the distinct lack of sales and marketing experience in the company.
2012

2012
In 2012 we made a move to Airborne Road in the Albany business district, sharing a space with Airborne Signs (as we did for 8 awesome years). The first employee came on board and began completing what was then called a Basic Online WOF.
The Basic WOF created a master google account, under the control of the client, with all relevant business products interlinked and focused on conversion (still our core solution - now the Data Health Kit).
We also had what was called a Classic Online WOF, which included Google Search Campaigns. Today we have around 30 core solutions we mix and match to build projects for our clients.
With someone to complete the Web Wonks WOF checklist, the company could begin to scale.
Up until December 2012, J D McGregor Limited was the holding company for the brand Web Wonks and so technically, this was the first year Web Wonks Limited existed from
2011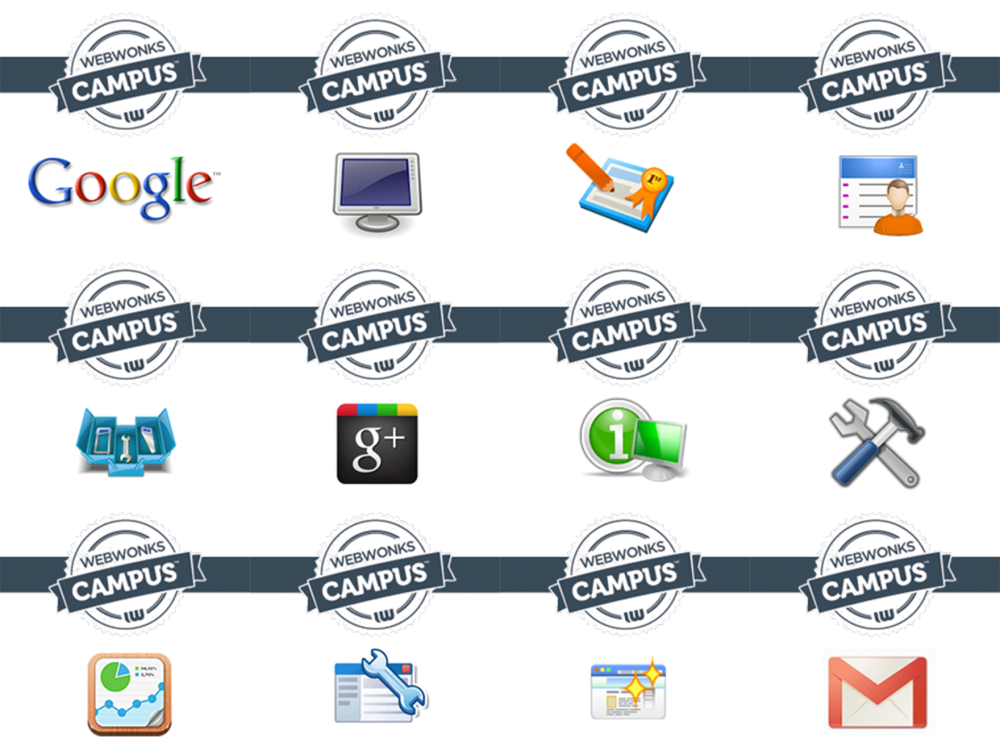 2011
The following year, a move back to Auckland saw both Jeff and Jaye move back to their home city of Auckland. It was at 80 Main Street, Kumeu that the first office was set up - next to a psychic and a dwindling architecture firm (this is the GFC era), we battled trucks and trains rumbling computers off desks - all for the princely sum of $400 per month rent.
We were still getting push back on what was the point of Google advertising. Most people saw it as a 'dark art' and money down the drain.
Still today we confront the theft and fraud that occurs in the online industry. We don't apply any mark up on ad spend (20-40% is normal) + we don't have contracts + we don't own your data.
It was in 2011 that the process of building up intellectual property began in earnest. By writing a 15 page checklist for connecting google products together to align meaningful data, the company edged closer to employing someone full time.
We had a long road ahead to showcase the power of Google business products.
2010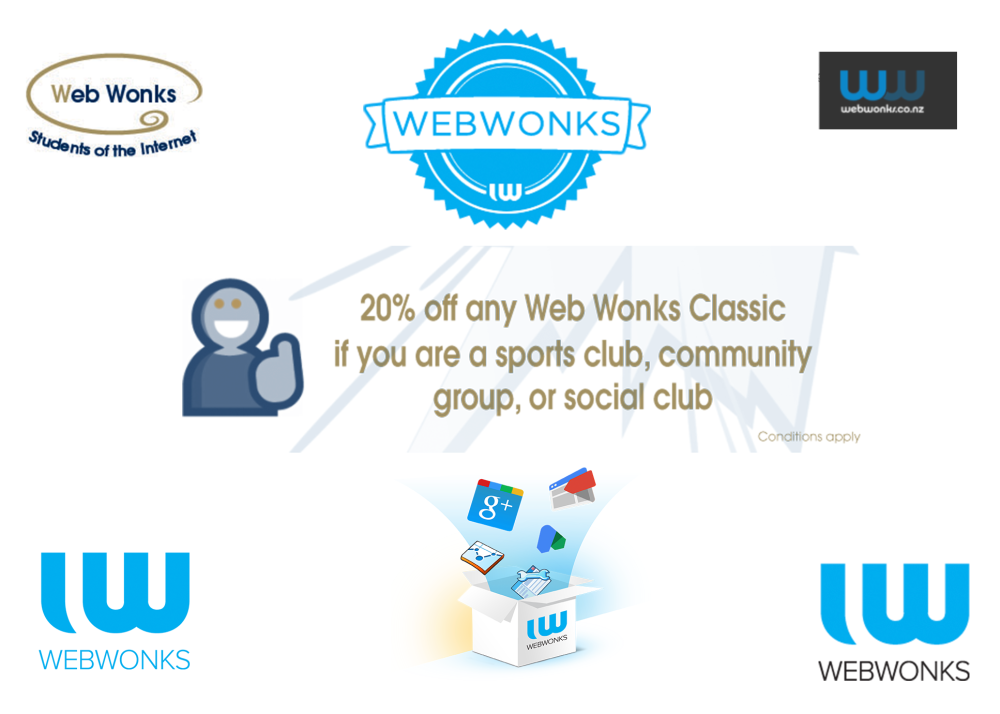 2010
Web Wonks was born in a cold damp house in Otaki Beach in 2010. Upon discovering the google individual certification exam / certification, it was clear an opportunity was in the making. With only 20 Google Partners in NZ, the Google Partner program was next. To achieve that we had to manage $10,000 in ad spend, in a 90 day period + hold two Google AdWords certifications. . .
As of May 2023 we had $2.25m under management in the last 90 days. Our staff are qualified in all relevant Google product qualifications - putting us in the top 20 agencies in New Zealand. . .
Getting to that number in those early days was no easy feat and there were probably less than 50 people in the country who would have sat the qualification exams. These exams were $50 each time you sat them (now free) and they took over your computer when you sat them. The research material was over 150 pages, type 10 arial font and had to be printed - these days people can pass one of these tests with common sense and guesswork.
The first year set the course for what was to follow, but it wasn't plain sailing.
Our Current Google Premier Partner Status